INDOOR AIR QUALITY IS OUR PASSION
AirAdvice
™
 enables contractors to quantify indoor air quality (IAQ) health, comfort, and safety issues in the home, and present equipment solutions to the homeowner.
Contact Us
AirAdvice opens up new sales opportunities on every call without adding staff, while protecting those that trust you: your customers. A win-win!
More than 90% of all homes have at least one indoor air quality problem. With AirAdvice, you can identify and solve problems that impact your customers' health, comfort, and safety.
From how to talk to clients about indoor air quality issues, to lead generation, to technical support, at AirAdvice we are here to see our contractors succeed.
Meet the Brains Behind the Operation
Our M5200 monitor is not just a device.  It's a tool we are proud to manufacture as a built-to-last product with cutting edge software.  Here are some basics:
Fully automated
Easy-to-Read results in 30 minutes
Tests for dust/particles, chemical pollutants, carbon dioxide, carbon monoxide, temperature, and relative humidity.

Calibrated, with ongoing sensor diagnostics to ensure accuracy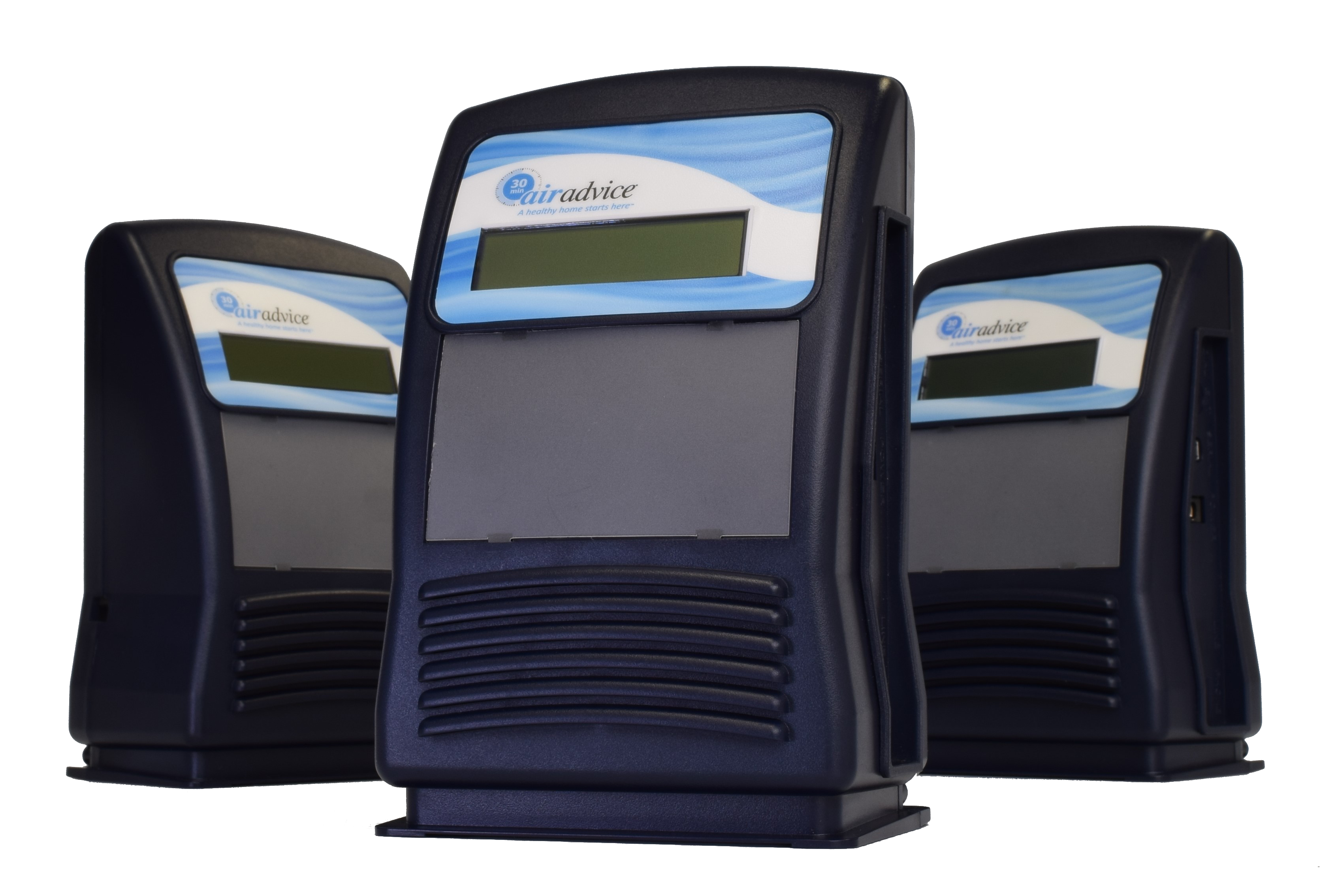 See how the AirAdvice IAQ program works for you!
The Importance of Indoor Air Quality
Indoor air quality can greatly exacerbate allergy and asthma symptoms as well as contribute to lung disease such as respiratory tract infections and even lung cancer.
If you or a family member suffer from allergies or asthma, or if you have infants or elderly persons living in the home, indoor air pollution is of even greater concern to you. Find an indoor air quality expert near you to get your home tested.
Homeowners: Make Your Home Safe, Healthy, Comfortable, and Efficient
Do you know if the air your family breathes is unhealthy or unsafe?
Are conditions (temp, humidity, stuffy air) sometimes uncomfortable?
Does anyone in your home suffer from allergies, asthma, or COPD?
If you answered 'Yes' to any of these questions, AirAdvice experts can help. We provide a home diagnostic program to contractors that makes the invisible visible and shows you how to make your home as healthy, comfortable, and as safe as possible.